CAD. Computer-Aided Design. As the abbreviation goes, it's a tool which helps a user in coming up with designs using a computer as an aid. Be it a piece of jewellery, a car, a toy, a building or any physical object for that matter can be virtually developed using CAD software.
CAD today is pervasive, just about everything that humans have created in the past few decades has been designed using CAD. 3D is more integrated into our lives than ever before. The whole world wants you to experience things in 3D. Movies at the multiplex, games on your mobile, learning in your classroom and even your interior design consultant intends to give the 3D experience of your future dream home.
CAD serves the purpose of conveying your ideas and imagination on a lot of instances throughout your life. So investing a little time on mastering a cad tool, you will reap benefits all your life. CAD is a life skill. If you're not convinced yet then let us look at some reasons on why you should consider learning CAD.
1. It develops spatial reasoning and creative thinking skills
Learning CAD hones one's spatial reasoning ability. Spatial reasoning is a category of reasoning skills that refers to the capacity to think about objects in three dimensions and to draw conclusions about those objects from limited information.
CAD serves as an aid to shape and communicate an abstract idea in your imagination, into a 3D or 2D model for others to understand. It further helps a user to make sense of the spatial aspects in terms of area, volume, and magnitude of objects around them.
Let's assume if you want to design and fabricate a custom sized work-desk then, it gives you a sense of how high the table needs to be from the ground for you to comfortably sit and work, what are the objects that go onto the table and how large or small or heavy they are.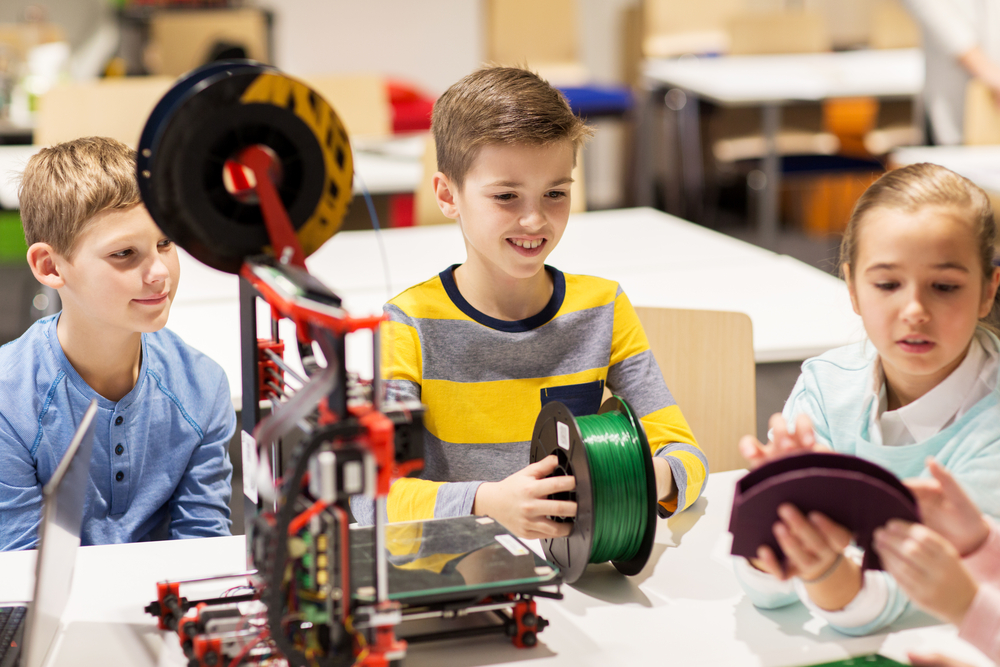 2. CAD is learning while having fun
What if I told you learning math, physics can be fun. Even more fun would be to teach these concepts. One need not stick to using black and white means to impart knowledge . By using open source 3D apps like 3D builder, Solidworks app for kids, 3D Slash along with affordable desktop 3D printers all the math, science and geography can be brought to life. Kids as young as five years can start using these 3D apps to learn basic shapes like square, circle, cube, sphere, a torus (a.k.a doughnut) which improves their motor skills.
Gone are the days of drawing your dream home on a sheet with colour pens or using MS paint. Now kids can visualise in 3D their dream home using Tinkercad or Google Sketchup free.
In higher grades, concepts like fractions, integers, mechanisms can be taught using 3d CAD apps like Tinkercad, Autodesk Fusion 360 and other free to use 3D apps. It just makes learning more fun and intuitive.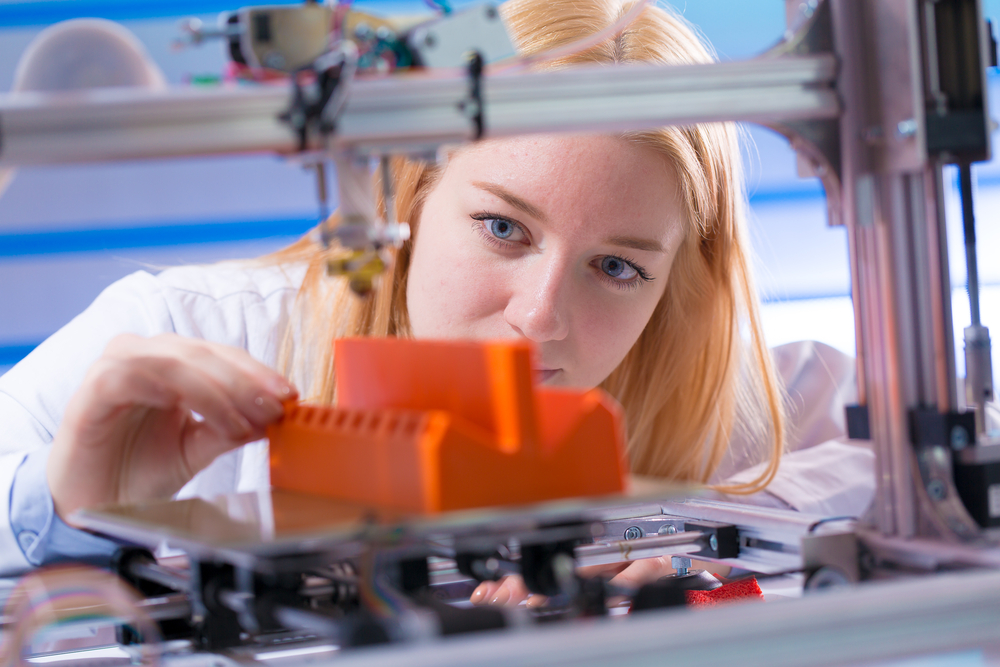 3. CAD helps one to pursue passion projects.
On a sunday morning you want to bake some cookies, but all you have is a round cookie cutter. How good it would have been if you had custom cookie cutters in a variety of shapes. Using Tinkercad or 3D builder kind of direct modelling 3D apps you can design and 3D print a custom designed cookie cutter in a matter of few hours.
Imagine you're working on your desk, and you stretch your muscles for a moment and accidentally the coffee spills all over. Damn! If you knew how to design, then you could have designed a spill proof cup holder, and 3d printed in a few hours to save yourself from the mess in the future.
4. CAD opens up new career opportunities
Like it or not if you're a mechanical, civil or an electronics engineer, you will come across engineering drawings in your day to day work. So if one learns and masters a professional CAD tool early on in their career,one will reap benefits throughout. Even if you want to get into production, you need to build jigs and fixtures or be able to tweak the design before you program it for milling.
If you're not interested in working on CAD full time, you can still become a freelance CAD draftsman which can get you quick money with little to no investment.
Here are the sites to work on freelance cad assignments: cadcrowd, upwork, peopleperhour, fiverr, freelancer
5. It improves interpersonal skills
In the 21st century, communication is the key to any industry. The Design Industry is no exception either. In fact, any person who designs products or buildings or circuits ends up communicating a lot compared to others. At the initiation of the project, the designer needs to communicate with the client to understand the requirement. During the design phase, it is needed to update the project manager and client to get approvals. Further one needs to communicate with the manufacturer, supplier, quality analyst, and whoever is associated with the project down the supply chain.
Thus good people skills are required to thrive in this vibrant environment. It also compliments in personal life to get along and maintain better relationships with friends and family.
6. Helps you start up right out of your home.
Now you can start up right out of your home. With the advent of digital manufacturing, today we have machines which sit on top of your desk and churns out parts in a matter of few hours.
It's an era of democratization of manufacturing. Production is no more confined to a few factories at the outskirts of your town. Anybody with good hands-on experience on Fusion 360, Rhino3D or Solidworks can start designing unique, personalized products like jewellery, keychains, photo frames, lampshades, mobile cases and what not. Further start selling through an e-commerce website with made to build orders.
Anyone can do it.
Today with the introduction of the open source, free to use, professional, user-oriented cad tools like google sketch up, fusion 360, Rhino3D, the entry barrier for anyone willing to learn cad is next to nothing. Abundant amount of learning resources and how to videos are available in case if you're stuck in your learning phase.
Hope the above reasons motivate you enough to kick-start your CAD learning journey right away. Give wings to your Imagination.
About Author.
Sujay Shidaganti is an experiential trainer with 7 years of experience into product design and training domain. He has trained more than 3000 students on mechanical design and prototyping tools. He can be reached out on sujay@tworks.in and LinkedIn.